Current News
July 15, 2022
Golden Horn Elementary Popsicle Stick Bridge Competition!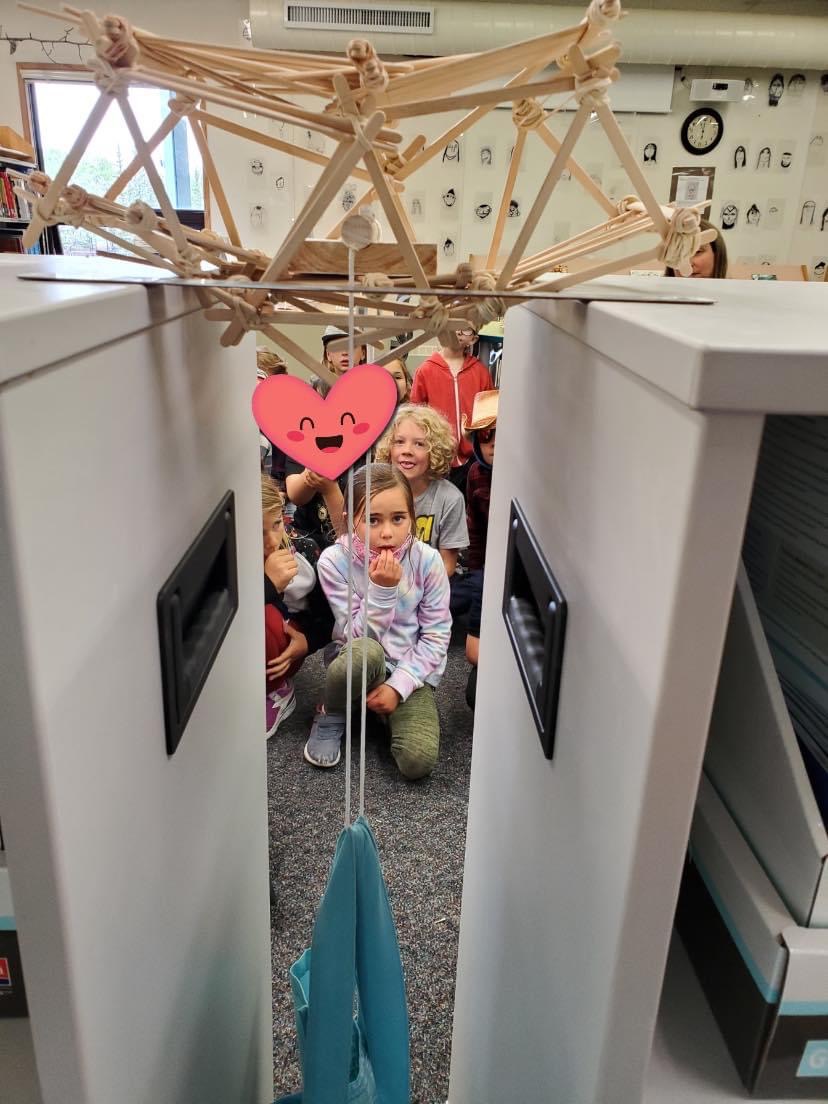 On June 13th the Engineer's Yukon Outreach Committee attended Golden Horn Elementary to put on an exhibition Popsicle Stick Bridge Competition for the grade 2/3 and Grade 7 classes. Scott Dilling and Darren Thomas were the judges, and were beyond impressed with the loads the bridges, made by teams of 4 using only popsicle sticks and elastic bands, were able to hold. In fact, the judges did not bring enough weights to test all bridges to destruction and had to find more at the school!
Congratulations to the teams who had the best strength to weight ratios: Team "Franklin" for the Grade 7's (taking 27500 g of load with a bridge weight of 220 g) and Team "The Razors" for the Grade 2/3's (taking 6200 g of load with a bridge weight of 170 g). We were pleased to give every participating team Certificates of Achievement and great Engineer's Yukon swag! We hope to see some familiar faces from Golden Horn Elementary when our annual Popsicle Stick Bridge Competition returns!
July 13, 2022
Practice Guideline for Authenticating Professional Documents
Dear Engineers Yukon Members,
Engineers Yukon is pleased to provide you with the approved version of the Practice Guideline for Authenticating Professional Documents. This new guideline defines the professional responsibilities and obligations of Licensed Professionals (professional engineer or licensee) in their professional practice as well as those of a Permit Holder.
As background, all Licensed Professionals and Permit Holders registered in good standing with Engineers Yukon are issued a physical seal at the time of registration. Each seal is the property of the Association and is issued for the exclusive use of the Licensed Professional or Permit Holder and must be returned upon request.
Authentication (i.e. the act of sealing) involves affixing a professional seal, signature and date and is proof that a work product was completed or reviewed by a Licensed Professional in accordance with the Engineering Profession Act. Work products are any output of professional services that contain technical information that will be relied upon by others, internally or externally, to make a decision or to take action. A Licensed Professional must only seal a work product if they are in good standing with Engineers Yukon and that they have prepared directly, that was prepared until their direct supervision and control, or that was prepared by others and thoroughly reviewed by the Licenced Professional; and seal all work products for which they accept professional responsibility as required by the Engineering Profession Act.
Understanding and properly implementing authentication, particularly in the digital space, is one of the most talked-about challenges licensed professionals face in their practice. The Practice Guideline for Authenticating Professional Documents provides definitions and adds clarity to this important professional responsibility.
Areas addressed in the practice guideline include:

defining work products to enable licensed professionals to better determine what should be authenticated
defining a Responsible Member's validation of work products
standardizing authentication and validation formats to enable licensed professionals, permit holder, and the public to easily identify the authenticator and the validator, as well as the dates of authentication and validation
discussing the uses of digital technology to authenticate work products
setting the requirements for the authentication of work products imported into or exported from the Yukon
providing considerations for the retention and storage of authenticated work products
View the approved Practice Guideline for Authenticating Professional Documents.
June 2, 2022
90-Day Professional Digital Signature Promotion
Great news! All Engineers Yukon members can sign-up for their professional digital signature at a preferred rate from June 01 to August 31, 2022. Thousands of professional engineers across Canada are using a digital signature to ensure the reliability of electronic documents and improve the efficiency of their workflow.
Ready to go Digital?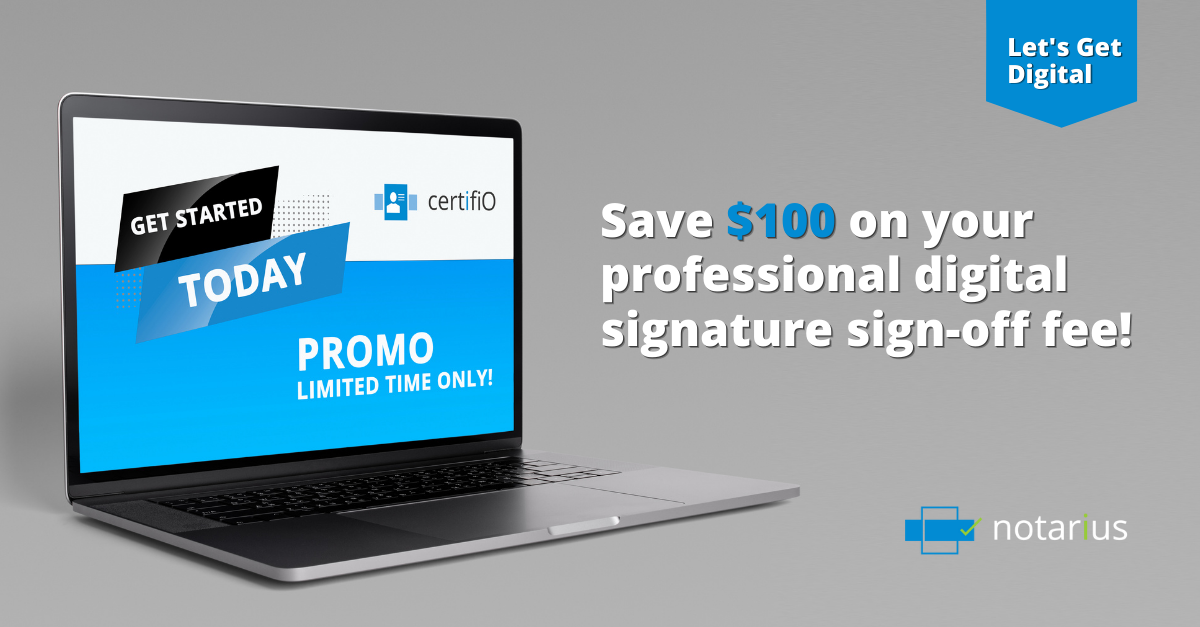 Advantages of a Digital Signature(PDF)
How electronic and digital signatures vary.
---
Recent News
March 22, 2022
Practice Guideline for Authenticating Professional Documents - Request for Member Feedback
---
March 10, 2022
National Engineering Month is March!
---
February 9, 2022
2022 Annual General Meeting
---
March 11, 2021
Changes to our Continuing Professional Development Program
---
December 6, 2020
National Day of Remembrance and Action on Violence against Women
---
October 5, 2020
Engineers Yukon updated response to COVID-19
---
February 12, 2020
2020 Annual General Meeting
---
January 31, 2020
We've Moved
---
October 30, 2019
Massive Open On-Line Course – Sustainability in Practice – Third Delivery
---
April 18, 2019
Grant Call for Proposals - Northern Transportation Adaptation Initiative (NTAI)
---
December 16, 2018
IMPORTANT ANNOUNCMENT REGARDING 2019 RENEWALS
---
June 18, 2018
Engineers Yukon Selects Notarius as their Trusted Partner to Provide Digital Signatures to its Members
---
May 9, 2018
Competency Based Assessment for Reporting and Examining Work Experience of First Time P.Eng. applicants is now live
---
<!— End Primary Content —> <!— Start Secondary Content —>